lazyme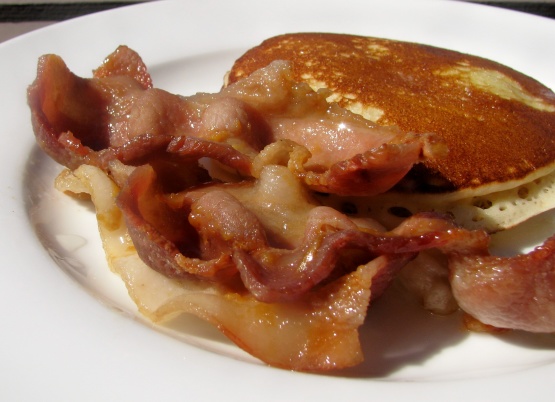 I am from Georgia, where the temperature is always hot and humid in the summer. My oven is NOT self cleaning, so I look for ways to not add to the chore. I decided I could make sweet tasting bacon in the microwave. WALA! This is the easy way to cook my sweet bacon and clean-up is just a dishwasher away!
Spray microwave bacon tray with a non stick cooking spray.
Decide how many slices of bacon you will place on your microwave bacon tray.
Lay bacon on paper towel; spread mustard thin on each slice of bacon. (one side only).
Add brown sugar to zip-lok bag and place bacon in bag and shake.
Place a paper towel on top of bacon-cook bacon as you would normaly do.