Bergy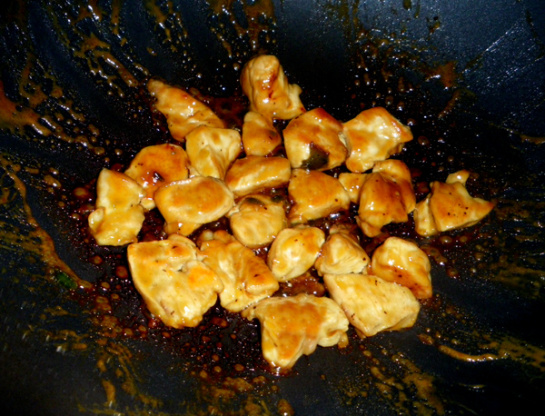 Fast and easy, and delicious, with the flavors of jalapeno jelly, Dijon mustard and honey. Do try to use the RED jalapeno jelly, however; the green-colored one looks much less appetizing (though it still tastes fine)!

Top Review by Bergy
I did take liberties with this wonderful flavored chicken. Because I am cutting back on EVERYTHING and because I felt I had to forgo the skin (best part of the chicken) I ended up with 2 skinless, boneles breasts. I was worred they would become dry if I just baked them with the sauce so I cut them up to bite size, cut the recipe back to 2 breasts and cut back on the honey. Mixed the Dijon, honey & Jalapeno jelly. Then Wok'd the chicken for about 8 minutes, added the sauce and in 11 minutes the WONDERFUL flavored chicken bites were ready, I mean try this recipe MMMmmmm
Preheat oven to 350 degrees F.
In a small bowl, mix together honey, mustard and jalapeno jelly.
Place chicken breasts in a baking dish; sprinkle with salt and pepper to taste, and pour honey-mustard-jelly sauce over all, coating well.
Bake uncovered for about 1 hour, basting occasionally, until chicken juices run clear and meat is no longer pink.