gailanng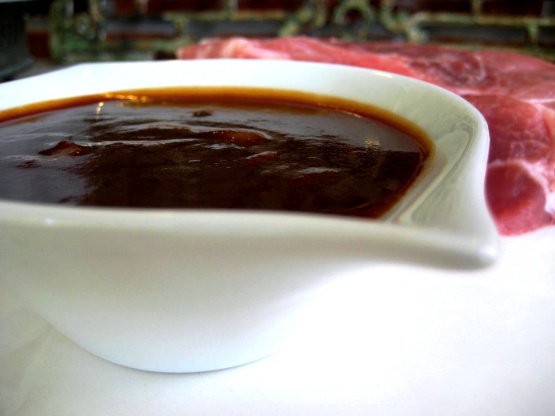 I found the original recipe on Kraftfoods.com, but of course I love things a bit spicier, so I changed the recipe up some. I love the combination of the sweet and hot together. I've tried this BBQ sauce out on a few people now, and everyone seems to really enjoy it.
Combine all ingredients. Add salt if desired, I find it is not necessary. Refrigerate until ready to serve. Keeps for 5 days.
It is great on some grilled chicken, chicken wings, or for dipping.