Sweet Honey Mustard Salad Dressing
PaulaG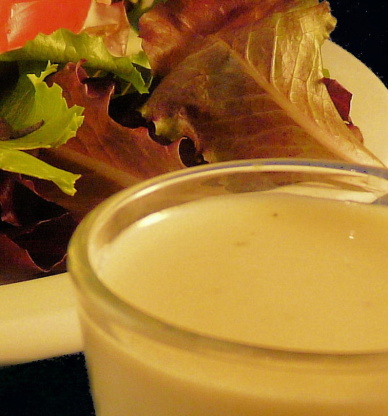 Light, not too sweet, not too mustardy. Just right for a nice, fresh spinach salad or a chef's salad. Good for ham glaze, barbecued ribs and chicken, leg of lamb, pork roast, etc. Can be used with shredded cabbage for coleslaw.

I'm sorry, but I didn't care for this dressing (taste-wise), especially the apple cider vinegar, because I thought it overpowered the taste of the dressing. The only change I made to the dressing was... not to add the milk, as I thought it would of diluted the dressing (texture-wise). I'm sorry I wasn't able to give this recipe a much better review, but I am glad to see others have enjoyed the dressing.
Whisk together.
Store in refrigerator until ready to use. Good for 5 to 7 days.