Bev I Am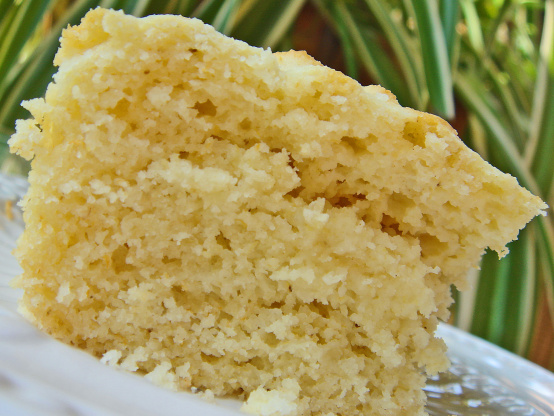 This was my mom's recipe and I always loved it! I like it because it has a hint of sweetness to it.

We really loved this light textured, slightly sweet version of cornbread! After mixing all the ingredients together and pouring into the pan, I allowed it to rest for about 10 minutes before baking, which resulted in a higher rise to the cornbread. It went very well with recipe #199366! Thank you for sharing, Summer's Mommy : )
Sift dry ingredients together in a large mixing bowl.
Mix together egg, milk, and cooking oil in a small bowl.
Slowly stir the liquid mixture in with the dry ingredients until fairly smooth.
Pour into greased 9x12 pan.
Bake in pre-heated 425 degree oven for 20-25 minutes.