Rita1652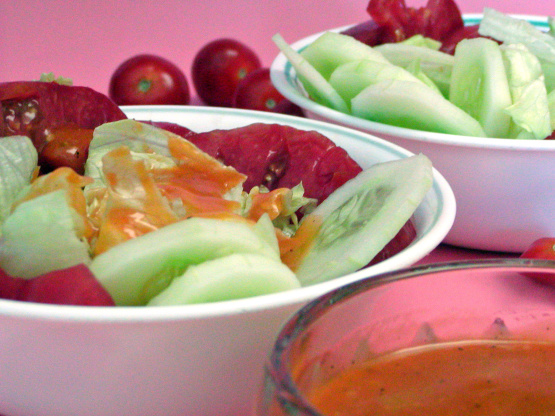 French Dressing is my favorite, this is too!

Made this dressing today with brown sugar as we were out of confectioner's sugar and it still tasted wonderful. Thank you again, Laurie! 03/30/03:Amazing. I added a 4th tablespoon of ketchup as DH likes his French dressing to be orange. :) Also added a few shakes of garlic powder, when there should have only been one shake. This came out amazingly well. Thank you Laurie!
Put all together in blender and pulse until smooth.
Refrigerate.