PaulaG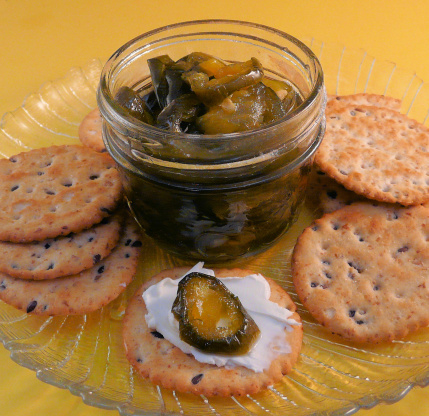 This is a great appetizer or compliment to a meal. We find it so much better than the jars we purchase which cost anywhere from $5 to $8 for an eight ounce jar. You will be amazed!

Nice idea to serve the jalapenos up in a different way. Folks at work were intrigued with the easy recipe
1

quart pickled sliced jalapeno

2

cups sugar
Drain and thoroughly rinse jalapenos in cold water.
(I cover them with water in a pan and drain in a collandar several times) Place jalapenos in a glass container and cover with sugar.
Refrigerate overnite or until sugar turns to syrup.
Serve with cream cheese and crackers or with roasted turkey or chicken.
These are soooo expensive when purchased but so easy to make and Yummy!