Sweet Cream With Avocado and Mint
awalde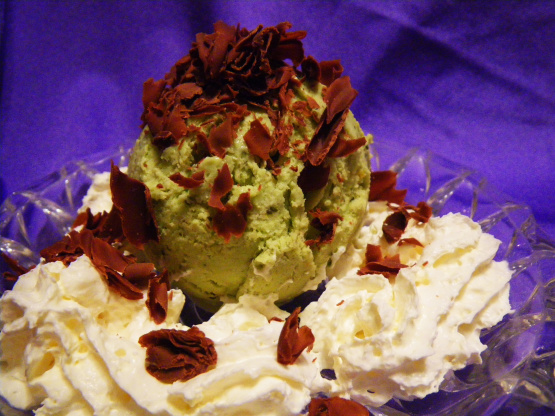 This recipe was described by Yasmin Alibhai- Brown in her "The Settler's Cookbook". She is a Ugandan-born British journalist and author, of Pakistani descent. Submitted for ZWT7.
Puree the avocados.
Add mint, sugar, lemon juice, greated lemon peel and mix well. Check sugar and add more if you need.
Beat heavy cream until firm and incorporate to the avocado mix puree.
Cover with a plastic film and refrigerate for at least 2 hours.
Serve and enjoy.
Note: This recipe can be turned in an ice cream. For this freeze it at least 6 hours and remove from the freezer 10 minutes before serving.