Sweet Cottage Cheese Latkes
Latkes, and not just this kind, are traditionally served during the festive holiday of Chanukkah. This particular recipe was printed in the Montreal Gazette and was attributed to Jewish Holiday Feasts by Louise Fiszer and Jeannette Ferrary.
Directions
Beat cottage cheese, egg yolks, flour, sugar, cream salt and lemon zest until smooth.
Beat egg whites until stiff but not dry and fold into the cheese mixture.
In a frying pan over medium high heat, heat oil until hot.
Drop 2 to 3 tablespoons batter into the pan to form each latke. Fry until golden, about four minutes per side.
Use more oil as needed. Drain latkes on paper towels and keep warm in a 250 degree F oven until ready to serve.
Most Helpful
Loved em! I didn't separate the eggs, just threw everything in a bowl, stirred well, and served with a dollop of sour cream. I will definitely be making these again, YUM!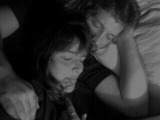 These are tasty. The lemon zest makes them wonderful!
I have to admit that latkes aren't my favorite thing to eat, but this recipe was different for two reasons: the addition of cottage cheese and whipping the egg whites separately. This gave the latkes a bit of tang but also lightened them up-basically not so heavy and dense. We gobbled these up for breakfast this morning served with a spoonful of homemade spiced applesauce and an assortment of fresh fruit. Reviewed for Veg Tag/April.