Sweet Corn and Jalapeno Dip
Prep 30 mins
Cook 30 mins

Do not let the title fool you, this is delicious. This is an appetizer/dip recipe that goes well with tortilla chips. Everytime I make this dip people rave about it and ask for the recipe.
2 (8 ounce) packages cream cheese
1⁄3 cup sour cream
2 -3 tablespoons taco seasoning, from prepared taco season packet (more to increase spiciness)
2 -3 tablespoons canned jalapeno slices, finely chopped (can vary according to taste or spiciness)
1 (15 ounce) can white shoepeg corn, well-drained
1 1⁄2 cups shredded Mexican blend cheese, divided into 3/4 cups
Directions
In large bowl combine cream cheese and sour cream and beat until smooth.
Beat in taco seasonings and jalapenos. Beat into this mixture one of the 3/4 C of the shredded cheese.
Fold in the corn and mix well.
Place mixture into a 9-inch square or comparable sized prepared baking dish(sprayed with non-stick).
Cover the top with the remaining 3/4 C of the shredded cheese.
Garnish top with a few sprinkles of taco seasoning.
Bake at 300 degrees F until cheese is melted and bubbly. (DO NOT OVERBAKE--IT WON'T BE CREAMY).
Serve hot with tortilla chips.
Most Helpful
Devoured! We used queso cheese and whole kernel corn. This took 40 minutes in the oven. We'll add some chopped tomatoes next time and think it would be awesome with Frito Lays corn chips scoops! Thanks for a great recipe. :)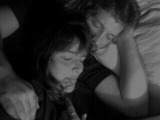 This is a great dip! I used 3 T taco seasoning and 3 T chopped jalapeno and it had the perfect spice for us. Cooked for 12 minutes and served with Fritos scoops - loved it - thanks for sharing the recipe! Made for Fall PAC 2009

A really nice sweet and spicy dip! It was simple to prepare and tasted great. Thanks for sharing!