Bonnie.M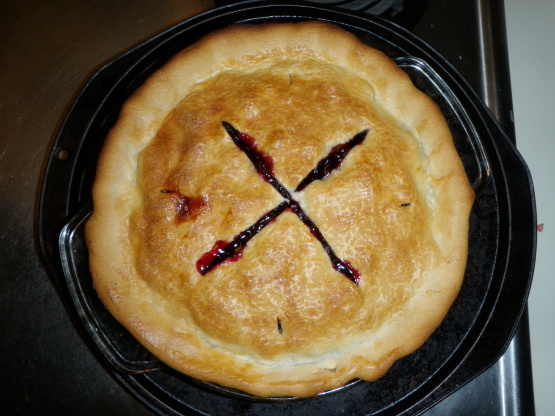 From Cooking Light Magazine - Delicious and appealing to the eye

I've never been a fan of cherry pie, but I had a LOT of cherries to use up, and my husband wanted a cherry pie. So I found this one to try. I'm SOOO glad I did! It was GREAT! I didn't have almond extract, so I had to use vanilla. But it still turned out GREAT! I can now say I like cherry pie.
Combine tapioca, pitted cherries, and next 5 ingredients (through salt) in large bowl. Toss well. Let cherry mixture stand 30 minutes. Stir to combine.
Preheat oven to 400 degrees.
Roll 1 (9-inch) dough portion into an 11-inch circle. Fit dough into 9-inch pie plate coated with cooking spray, allowing dough to extend over edge of plate.
Spoon cherry mixture and any remaining liquid into dough.
Roll remaining (9-inch) dough portion into 12-inch circle. Cut dough into 12 (1-inch wide) strips. Arrange in lattice pattern over cherry mixture. Fold edges under bottom dough and crimp.
Combine 2 TBS water and egg white in small bowl. Brush mixture over dough on top of pie. Sprinkle dough with 2 TBS turbinado sugar.
Bake at 400 degrees for 20 minutes. Shield edges of piecrust with foil. Continue baking for 40 minutes or until piecrust is golden brown and filling is thick and bubbly.
Cool in pie pan for 45 minutes on wire rack before cutting.