jonadogg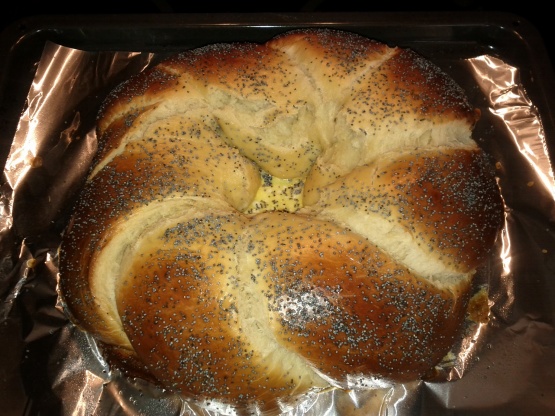 I started out loving challah bread when I bought a loaf for a bread pudding recipe, and when I tasted the bread while I was slicing it...I fell in love. Since I LOVE to bake I had to make my own challah bread, and I did, and I loved, and here it is. Thank you for trying it! Enjoy!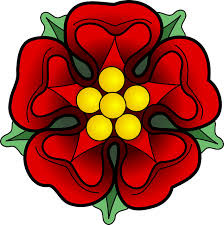 This is good and fairly correct by my standards. I would use five egg yolks and reserve the white of the egg mixed with a little water to glaze the bread. Be sure you preheat your oven and bake the bread in the middle of the oven, I would say 350 degrees but everyone's oven is different. If you have trouble getting your bread to rise put a small crushed tablet of Vit. C in the yeast sponge. This speeds up the rising process and has always worked great for light and delicious loaves.
In a large mixing bowl, stir together the water, honey and yeast.
Let stand for 5 minutes.
Stir in 1 cup bread flour, and cover with a towel.
let stand for 30 minutes.
Stir in the olive oil, whole egg, and egg yolks until very well mixed.
Add the salt, sugar, and the rest of the flour.
You should have a sticky dough Pour dough out onto a well floured surface and knead, adding flour as you need it, for 10 minutes.
Place dough in a large greased mixing bowl and let rise for 1 hour.
Place dough in the refrigerater and let rise over night or at least 6 hours.
Turn dough out on a corn mealed surface and cut it into two proportional pieces.
Cut and braid the two dough balls, place in two loaf pans or form the Jewish circle with them.
Let dough rise for 1 hour and preheat your oven to 375F.
Beat 1 egg with the tablespoon of water and brush the doughs with the egg wash TWICE.
Sprinkle with poppy seeds, sesame seeds, or cinnamon sugar, optional.
Bake for 30 to 40 minutes, you may have to cover the breads with foil to stop them from browning to much after 15 or 20 minutes.
Remove the breads from the oven and either place them in plastic bags to get a soft crust or place them on wire racks until cooled completely before storing for a crisp crust (I personally don't wait for either and just eat it right out of the oven).
Serving Sugestions: Make grilled sandwiches with breads, baked beans, bread pudding, thick beef stew, olive oil with herbs and black pepper, good old fashion butter.
**Ifyou would like a cheesey challah bread, just sprinkle on your favorite cheese in the last 2 minutes of baking ENJOY!