ImPat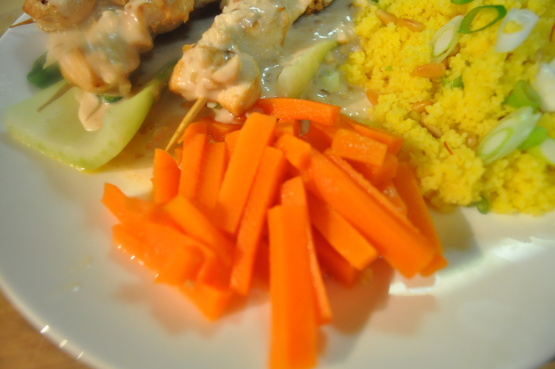 Got this from Taste of Home. Thanks to this recipe my DH and DD will eat carrots. I was a little skeptical at first about the vinegar, but it keeps it from not being too sweet.

Top Review by ImPat
Made this as side for 3 but battoned some large carrots for the recipe and :oops: forgot to drain and added the rest of the ingredients but no big drama as the juices were rather nice drizzled over the carrotsl Thank you MsSally, made for ZAAR Stars tag game.
Place carrots in a covered microwave dish.
Put in about 2 Tablespoons water.
Cover and microwave on high about 3 to 5 minutes.
Drain water.
Add the brown sugar, butter, vinegar and salt.
Toss until butter is melted and carrots are coated.