Sweet carrot and coconut Salad
Ms B.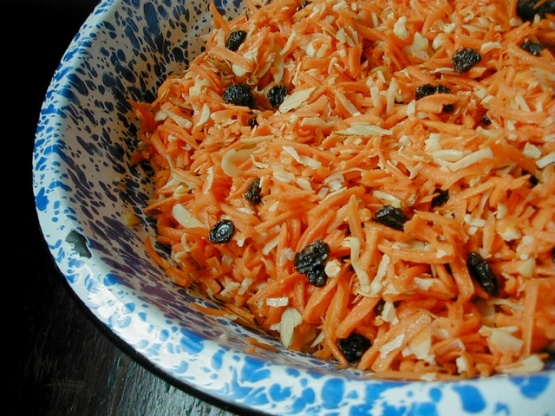 Light, cool salad for those hot summer nights. From Secrets of the Spas by Catherine Bardey.

I liked this salad alright. Unlike the other poster, I COULD taste the olive oil and vinegar. Maybe if it sat longer, I would taste it less. I ate mine right away. It is true tho that this recipe is good for a warm summer evening. However, I would make this recipe also when my husband wasn't home. He would not eat it because there was NO MEAT in it. Either that or wonder WHAT ELSE are we eating?? If you are looking for something different, this is a good one!
Place all ingredients in bowl and toss.
Season to taste with pepper and serve.
ENJOY!