mliss29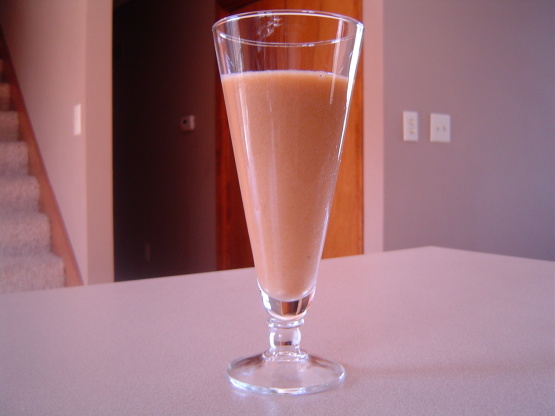 This was so good! I had to take a spatula to the blender to get the last drop! I think maybe the cardamom brings out the sweetness of the other ingredients

Surprisingly good. I would've never thought a sweet potato and cardamom would make a good smoothie. I made some slight changes in the recipe: I used one large sweet potato, 2 small bananas and 2 large granny smith apples and I added the juice of 1 lemon. I left it thick like an applesauce consistency but you could add more of the sweetpotato water if you want a real smoothie texture. Would make great baby food and I think the recipe would still work very well without the cardamom, if you don't like this spice.
1

sweet potato, peeled, chopped, and boiled (reserve the boiling water)

1

banana, ripe

1

apple, peeled, cored, and chopped
1⁄8 teaspoon cardamom

1

cup water (from the boiling sweet potato)
Prepare the sweet potato and put it and its boiling-water in the refrigerator to cool. (If you don't have time for this, use tap water and some crushed ice to cool down the smoothie.).
Put everything in the blender and puree.