gailanng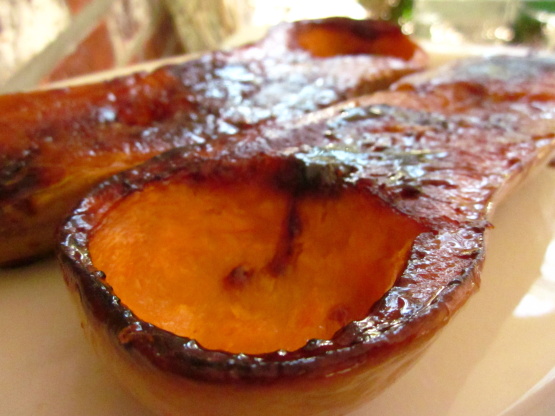 A simple side dish, perfect for cool fall nights.

It was m-m-m good1 This is one of our favorite receipes! Thanks a lot for posting it!!!
Cut the squash in half and take out the seeds.
Bake at 350 for 30 minutes with the cut side down.
Turn over and put half of the sugar and half the butter in each squash, bake for 30 more minutes.
Salt and pepper if desired.