PdxBarb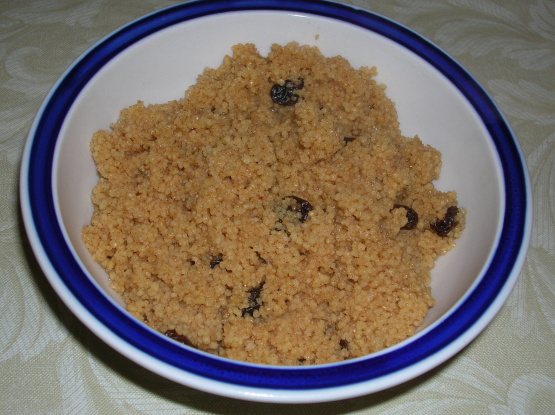 This is a quick, healthy, sweet breakfast. I use whole wheat couscous, but regular is fine.

This was very interesting and not something I would have thought of, to make couscous for breakfast. I enjoyed it for a change from my usual toast! I switched the amounts of water & o.j. as I used fresh-squeezed o.j. and I had 1/3 cup after I juiced one orange. Otherwise followed the recipe. Thanks for helping me out of my breakfast rut!
Put all ingredients in a pot.
Bring to a boil, cover, turn down to low. Cook for about 3 minutes.
Remove from heat, keep covered. Let rest for 3 minutes.