Derf2440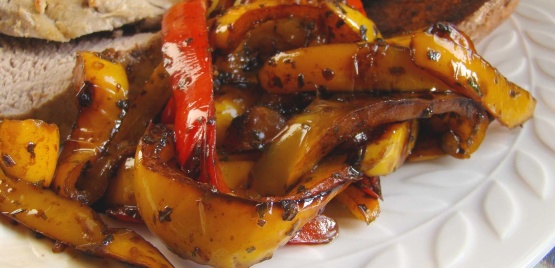 This side dish is delicious with almost anything but it goes especially well with barbequed meats. If you like a little heat to your sautes, throw in a hot pepper as well.This is also good using just green peppers.
Cut peppers in 1/4" strips.
Heat oil in large skillet over high heat until very hot.
Add peppers and saute until they begin to colour in some places.
Reduce heat and season with salt to taste.
Cover pan and cook 10 minutes, or until peppers are softened.
Increase heat and add balsamic vinegar.
Stir and toss peppers until vinegar is evapourated.
Remove from heat.
Stir in basil,parsley and garlic.