It tastes like rice pudding, but with more protein and fiber! It's a great dessert too.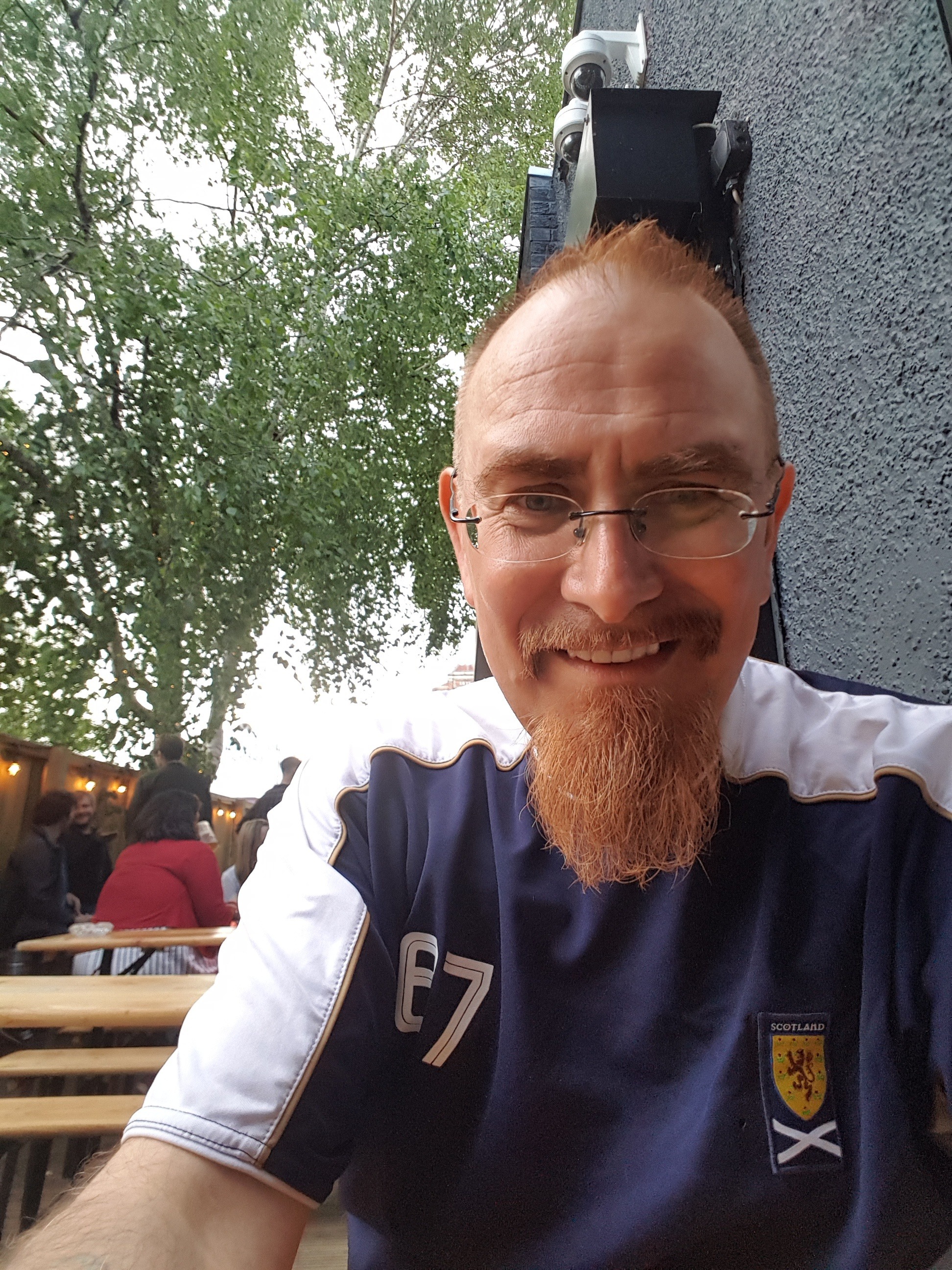 Hmmh! Kind of liked this idea and it would be fairer to say I did my own thing with it as I had to make do with what I had available and quantities available (- was using some left-over cooked barley that I'd been sticking in things for days but it was really about time it was used up) - and the fact that I made at at 1 a.m. to fill a huge hunger hole. No way I wanted that much caffeine at that time of day! :) I don't keep fresh milk of any sort so sprinkled what I reckoned was about the right quantity of skimmed milk powder over the cooked barley and added some of the barley water which I'd retained after cooking it in the first place. Didn't add egg white as I didn't fancy it and never use salt if I don't absolutely need to. In retrospect I would have been much better with the egg white for sure. Added a few too many raisins, a bit too much cinnamon, and nutmeg and ginger (which I should have left out) and microwaved it because I was very hungry (!) until it boiled and was in danger of getting messy all over the microwave. Then I dropped the microwave down to defrost setting and cooked it for ages until enough of the water had been absorbed by the raisins and it was sufficiently creamy. Added some granulated sweetener, topped with sweetened nonfat greek-style yoghurt and pieces of cooked apple and yet more cinnamon ! :) I kind of massacred it really and still liked it and would do it again but would not play about with the recipe so much next time. I think it would really have been miles better baked slowly. I think the nutmeg was a good idea, the ginger wasn't and I put too much cinnamon in - it kind of took over and it would have been nicer to taste more of the maltiness of the barley. If not preparing from such a calories conscious angle I would have liked a small amount of butter in with to be fair - I think it would have been a big improvement - but like yourself would generally prefer to avoid the fat if I can. Will do it again, baked and with the coffee next time (and some nutmeg :). I'd probably put some large pieces of apple into the pudding too - I think it would be nice. Probably next time I still use the yoghurt and a nice dollop of good extra-fruit strawberry jam. Definitely a keeper of a recipe with real traditional roots that gives plenty of scope for play. Might be nice with large chunks of dried apricot or other large dried fruit in it too instead of apple. I think this one will see me having lots of fun coming up with different additions to and on it :) Probably also really nice chilled, served with ice-cream and fruit or jam/syrup. I hope more people give this a go as it's a great recipe that is based on a dessert/meal going back hundreds of years and has been popular with all age-groups because it's really a very nice thing to eat. Tastes a lot like a nice creamy, malty rice pudding that's chewier and just uniquely nice. Barley has some superb health benefits too of course! I'd cooked my barley in a pressure-cooker as it is a real time-saver - strongly recommend that as a method for all grains and pulses.
*NOTE:if you want to save time from brewing espresso, just go to a coffee shop, and get a 20oz latte with skim/soy.
Preheat the oven to 325 degrees.
Spray a large glass 9X11X13 baking pan with cooking spray.
Dump everything in your mixer, and blend it until it's mixed.
Add it to the prepared pan.
Bake for 50 minutes, and let cool before eating.