Prep 15 mins
Cook 45 mins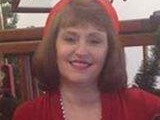 As usual, this recipe came my newest "Taste of Home" magazine (Dec/Jan 05). The description read that it's a comforting side dish and spoons up as sweet and creamy as custard. I honestly never, ever thought that this would be something I or my family would like. However, I took one look at the picture that was posted in the magazine of this corn pudding and I was hooked. So, today (Christmas Day!) I made this Sweet Baked corn Pudding, and it was a WINNER! My husband and I just delighted in every bite. However, at first my sons were a little hesitant to try it, because it was something new. I said, "All I ask if that you take one bite, that's it, please!" So, they did, and they said that they NEVER want just regular corn again. It was that good! I hope you enjoy it too! tree luee dee
Directions
In a bowl, combine the sugar and flour.
Whisk in the eggs, milk, butter, salt and pepper,.
Stir in the corn and cream-style corn.
Pour into a greased 1 1/2 quart baking dish.
Bake, uncovered at 350 degrees for 45-50 minutes or until a knife inserted near the center comes out clean.
Reviews
Most Helpful
My husband's aunt made this for holidays and I took over when she passed. I lost the recipe for her version one holiday season and found this one, knowing only that it seemed similar. It is much better though and only my husband and I know that I make this recipe instead of the original because it is better. *Don't hate* There are comments of the sweetness and lessening the sugar but it is almost like a dessert to us. We like the sweet. However I most times will double the recipe because we are a large family but I DO NOT double the butter. Whether or not the recipe is doubled the butter can be soaked up by a good quilted paper towel before serving. It pools so using less is probably not a deal breaker. ALSO, What makes this for us is the fact that I use Kentucky Kernel Seasoned Flour (I am in KY so not sure if YOU can find this locally). When using KY Kernel you can omit the pepper. Also, I had many problems with this setting the first hand full of times it was made but I found that if you turn the oven off and just let it sit it will do better OR leave it in longer - as long as it is not burning it will be delish. Just keep and eye on it if you are waiting for it to set. It stays warm for a while so wrapping it in a towel and transporting it is perfect for small distance travels during holidays. One warning is that people do not always willingly try this. It is "just corn" to those that don't know better and it gets passed over for other casseroles/sides, etc but it is really not "just corn" so sometimes you have to talk it up a bit for it to catch on. ;) It is even great cold, ya'll.
I also got this recipe from Taste of Home, and we love it too. However, the last several times I made it, I use only 1/4 cup of sugar.
This was horrible. Soupy, and never set. Threw the whole thing out. I've made corn pudding before and I'm pretty sure I used more than 3 TB of flour..