Sweet Aromatic Chicken With Rice (Crock Pot)
J-Lynn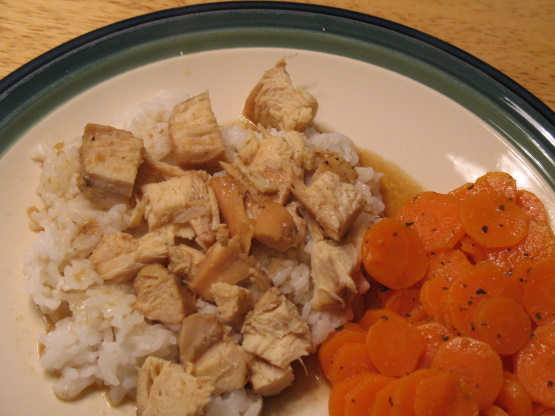 This recipe is an adaption from the Fix and Forget It crock pot cookbook. Blend leftover coconut milk with pineapple juice and ice for a tasty pina colada.

This is delicious. My three teenage boys and husband love it and ask for it again and again.
Combine coconut milk and water. Pour into greased slow cooker.
Add remaining ingredients, except for rice, in order listed.
Cover. Cook on low 5-6 hours.
Thirty minutes before dinner time, cook the white rice. You can use 1/4 cup of coconut milk in cooking the rice, if you would like.
Put cooked rice in a 9x13 casserole dish.
Remove chicken and debone, if desired.
Place chicken on top of rice. Pour sauce from the crock pot on top.