MsSally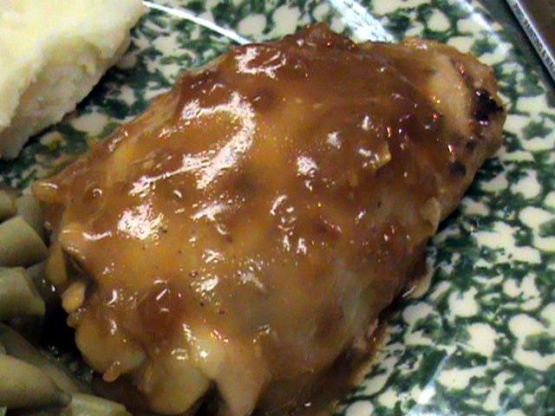 This recipe is great for people who cook the semi-homemade way. I got this from my microwave cookbook and that's the only way I know how to cook it. You can even change up the preserves for a different flavor.

Oh my was this good. Extreemly easy and quick. I used thighs with bones, but less the skin. Otherwise made as is. I cooked mine 14 mins because of the smaller pieces. Tested done at that time. Served with mashed potatoes and greenbeans. DH said this is really good chicken for microwaved.
In a 12x8x2 inch dish, arrange chicken pieces with the thickest, meaty pieces to the outside edges of the dish.
In a small bowl, stir together the mayonnaise, soup mix, dressing and preserves.
Spread this mixture over the chicken, coating each piece well.
Cover with wax paper.
Microwave on High for 18-22 minutes. (If your microwave doesn't have a turntable, turn chicken 1/4 turn halfway through cooking time.).
Let stand 5-10 minutes before you serve it so the chicken absorbs the flavor of the sauce.
Serve over rice.