Sweet and Tangy Brussels Sprouts
Parsley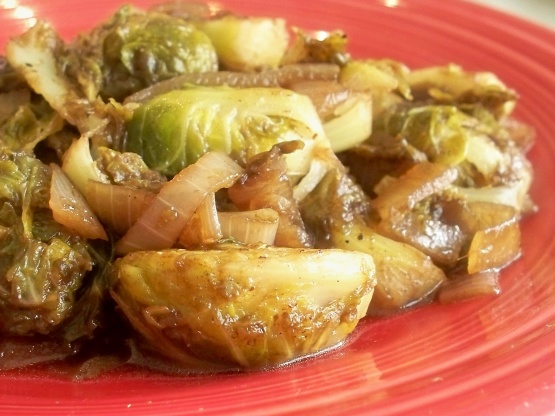 A great alternative from boring brussel sprouts that is sure to please. If you cant find fresh veggies, you may use a frozen bag, but slightly thaw them out before cutting.
Cut each brussel sprout in half and steam for approximately 20 minutes.
about 10 minutes before brussel sprouts are done, in a medium sautee pan add oil, butter (or margarine), and stock. Sautee large slices of onion over medium heat for approximately 5 minutes.
Add brown sugar and balsamic vingar to sautee pan. Lower heat to med-low and cook for 5 minutes.
Add steamed brussel sprouts to pan, sprinkle with salt and pepper to taste, cook for 5 minutes until most moisture is absorbed.
Serve immediatly.