Sweet and Sticky Mango Basted Chipolata Sausages
2Bleu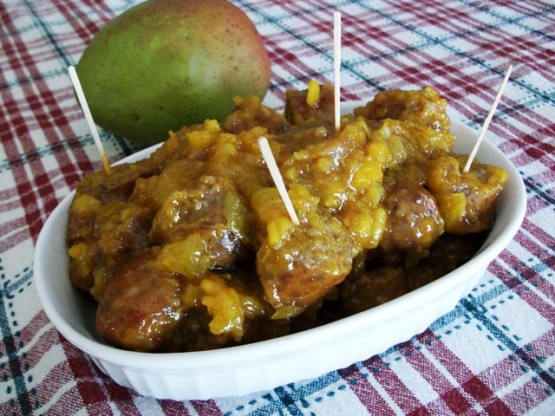 You will not believe how simple this is to make or how much people love it! I have used this many, many times on buffets, drinks gatherings, or just as nibbles when the footie boys invade my house-and there are NEVER any leftovers!! The quantities are not exact-so adjust the amount of chutney as you see fit. The cooking time can also vary-sometimes I cook these long and slow, other times I whack the heat up a bit to speed it along-depends how long you can wait for them!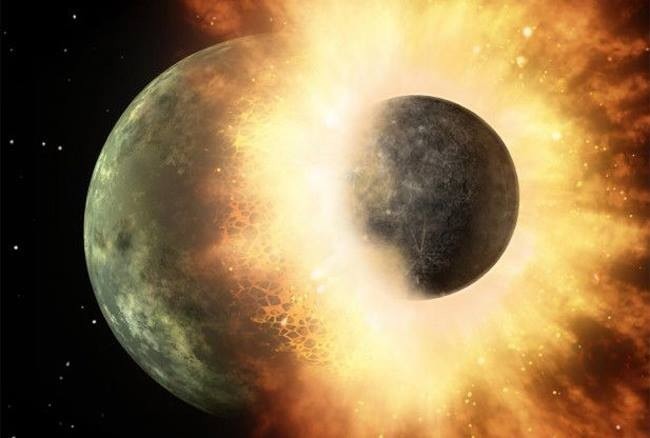 Top Review by 2Bleu
What a wonderful appetizer this made! Searching the grocery stores, we could not find chipolte sausage so I made my own mango chutney using some chipoltes in adobe sauce. I used hot italian sausage and it tasted great. I think this recipe would work with any type sausage, even the mini links from Hillshire Farms. I baked the sausages at 350F. for 40 minutes, turning once. I then sliced them up into bite sized pieces and tossed in chutney. Put back in the oven for 40 minutes and "wha-la!" sweet-n-spicy sausages! Thanks for sharing the recipe. :)
2

lbs chipolata sausages

6 -8

tablespoons mango chutney, I recommend Sharwoods
Double line a large baking tin with tin foil-either spray with non stick spray or add a sheet of non stick baking parchment to base of tin.
Throw chipolatas into the pan and spread around.
Throw the mango chutney on top of chipolatas.
Bake in a moderate oven, basting and turning the chipolatas often so that the chutney coats them well as it melts. You may like to add more chutney at this stage if you feel there is not enough!
Bake until sausages are cooked and well coloured. They should be good and sticky.
Serve with plenty of napkins!