Sweet and Spicy Oven-Baked Drumsticks
Diana 2
A devilishly-good seasoned dredge for your chicken drumsticks. Gift your 'secret' recipe to friends in decorated bags, and give instructions on how to bake the drumsticks.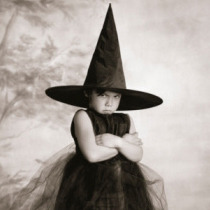 I used skinless, boneless chicken breast, and they worked quite nicely. We really enjoyed the lightness of the coating. We didn't detect any sweetness whatsoever, and I expect two teaspoons of icing sugar may not be enough to do the trick. We also though the flavouring was very mild, which surprised me. I was expecting more considering the spices that were used. We enjoyed the dish, but found it just didn't match the description of 'sweet and spicy'. Made for the 2010 Craze-E Category Contest. Good luck and thanks for participating.
Preheat oven to 440°F (225C).
Pour enough olive oil into a foil-lined 9 X 13-inch baking pan to just coat bottom.
Mix flour, icing sugar, chili powder, salt, oregano, basil, garlic powder, cumin, ginger and ground pepper in a heavy-duty plastic bag; shake chicken pieces in the bag, a few at a time, until evenly coated. Give chicken a sharp rap against the side of bag when removing to shake off excess coating.
Place the drumsticks in the olive oil; bake 30 minutes. Turn drumsticks and bake 15 minutes more until pieces are fork-tender.
Enjoy!