Sweet and Spicy Grilled Chicken
Leslie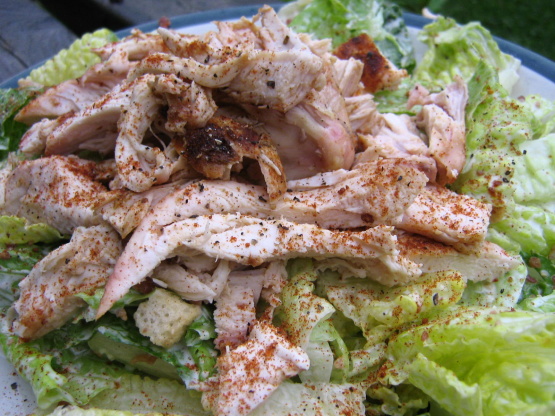 Chicken sweetened with honey and kicked up with Chipotles in abobo sauce for added smokness. Serve over a bed of greens, a bed of rice, in a wrap, or with any favorite summer salad. Tenderizing Chicken Breasts in this method keeps the meat from sticking and tearing, plus there is no mess. Wet the inside of a gallon freezer bag with a little water or oil. Place one or two (depending on size) boneless, skinless chicken breasts inside the bag - seal part way. Lay the bag on a work surface and pound the meat to the desired thickness.

We made this chicken tonight for dinner and enjoyed it. It was very moist and very flavorful. I followed the directions as posted, except for using olive oil instead of vegetable oil, 3 chipotles in adobo, and 2 large garlic cloves, minced. I used the cilantro, which I find from previous experience goes well in a lime chicken marinade. I marinated for 2.5 hours and served with a salad on the side. Thanks, Rita.
Place marinade in ziplock bag massage to mix together then add chicken.
Chill for 1-4 hours.
Grill over medium heat turning once halfway through grilling time.
Depending on thickness grill for 8-12 minute.