Sweet and Spicy BBQ Chicken
David04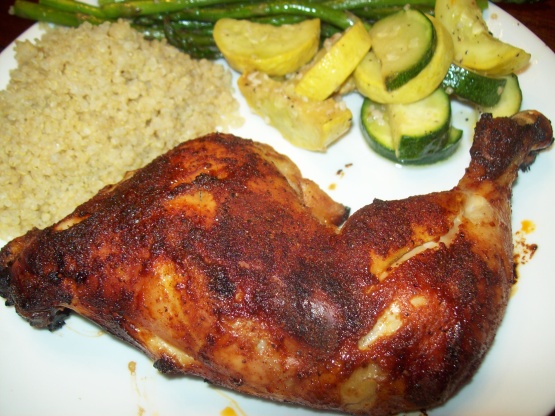 The honey balances out the spicy smokey flavor that gives makes this chicken taste like it was cooked on the grill and not in the oven.
Combine cayenne pepper, paprika, garlic powder, chili powder, salt and pepper together.
Rub the chicken with honey and then sprinkle with the spice mixture, being sure that the chicken is well-coated.
Place chicken into a covered container, and refrigerate for at least 30 minutes.
Preheat oven to 350F degrees.
Place chicken thighs on a baking tray.
Bake for about 45-55 minutes, ensuring the chicken is completely cooked.