I love the pinkish red sweet and sour sauce that is served in Chinese restaurants...I have tried dozens of recipes and been disappointed so I made this one by trial and error...this is the closest I have come to getting that flavor.
Directions
Over medium heat bring Part 1 ingredients to a boil.
Mix Part 2 ingredients and add to boiling mixture.
Cook until bubbly and thick.
Remove from stove and add Part 3 ingredients.
This will keep in the refrigerator for weeks.
Room temperature ketchup mixes easier than refrigerated.
Serve warm.
Most Helpful
This was good - but I modified second batch by using 1/4 c. white sugar and 2/4 c. brown sugar. Also tried it with chili sauce instead of catsup and my hubby liked it better.

This sauce was really good. I made it today and served it with chicken nuggets. It was even better than the one you usually get in chinese restaurants. Next time I may try it with chili sauce, but it really is great just as it is. I will definitly make this again! Thanks!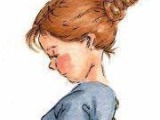 This is great, and easy I added it to some breaded boxed shrip...cooked some minute rice and frozen oriental vegetables...and PRESTO chinese take out...!!!thnaks. Paula