2Bleu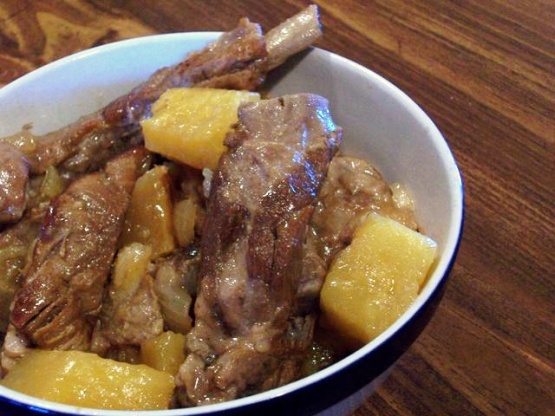 This is the recipe my Mom used for S & S Ribs. It is so nice served on rice and a side of stir fried vegetables. Super easy, super good!
Brown ribs in a large frying pan. Add onion.
Drain excess fat. Add mushrooms. (optional). Add the pineapple and the juice.
While the ribs are browning place all the rest of the ingredients from the brown sugar to the consomme into a small saucepan to make the sauce.
Stir the sauce constantly until it comes to a boil. Pour over the rib combination.
Cover and simmer for about 2 hours, until the ribs are tender. Enjoy!