Prep 30 mins
Cook 2 hrs 30 mins

This is the recipe my Mom used for S & S Ribs. It is so nice served on rice and a side of stir fried vegetables. Super easy, super good!
Directions
Brown ribs in a large frying pan. Add onion.
Drain excess fat. Add mushrooms. (optional). Add the pineapple and the juice.
While the ribs are browning place all the rest of the ingredients from the brown sugar to the consomme into a small saucepan to make the sauce.
Stir the sauce constantly until it comes to a boil. Pour over the rib combination.
Cover and simmer for about 2 hours, until the ribs are tender. Enjoy!
Most Helpful
Gol, these are about the best (nonbarbecued) ribs I've had in my life! Completely outstanding. I too used fresh pineapple and, in the absence of consomme, used beef stock. I will be making this frequently!!

This recipe made it into our Book #231450. 3/02/08 - Wow is this good! We used fresh pineapple, and apple juice in lieu of consomme. This is simple to make, and wonderful aroma premeates the kitchen during cooking. These ribs are fall-of-the-bone delicious! Thanks for sharing this wonderful recipe. :)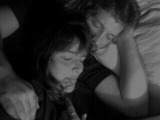 Very nice easy recipe indeed! I did add fresh mushrooms and "accidentally" added 1Tbl stir fry sauce in addition with the soy sauce! The taste ? Delicious! So deserved of the 5 star rating! The measurement of ingrediants as stipulated in the recipe was "spot on" .. awesome!! Thank you for sharing!