Sweet-And-Sour Pork Stir-Fry
ImPat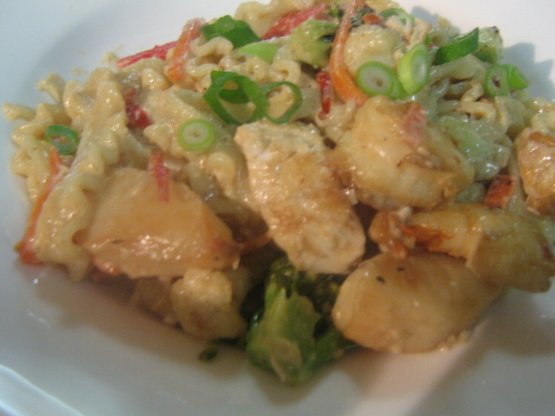 We like this recipe because the pork is not battered and deep fried. Uses a light coating of cornstarch and lightly stir-fried in a little oil.

Top Review by ImPat
I did make changes but more to the quantities and added some fresh chilli to the recipe (DS's carer for Saturday gave us a bag of mixed fresh chillies - originally planned on makeing recipe #185971). I doubled the meat (but used half chicken and half pork) and I only had a small can of pineapple (just over 10 ounces - DH not big on the pineapple flavour in sweet and sour) and only half a green and red capsicum (bell pepper) as that was all I had and bugger forgot the sesame seeds. We really enjoyed and the DH has requested to try again but using just chicken. Thank you TXOLDHAM for a recipe that we will try again (even with some minor changes).
Dredge pork in cornstarch. Heat 2 tablespoons oil in wok or large skillet over medium-high heat; stir-fry pork in batches, 3 minutes or until browned. Remove pork from wok or skillet and set aside.
Drain pineapple tidbits, reserving 1/4 cup juice. Add reserved juice and soy sauce to wok, stirring to loosen browned particles.
Add remaining 1 tablespoon sesame oil to wok and stir-fry pineapple, bell peppers and green onions 5 minutes or until peppers are tender (careful to not over-cook).
Stir together hoisin sauce and garlic-chili sauce and add to wok. Add pork and stir-fry 5 minutes.
Serve over rice and sprinkle with toasted sesame seeds.