Sweet and Sour Pork/Chicken
Prep 20 mins
Cook 10 mins
This is one of the most popular dish on our menu...right up there with General Tso's. The sauce in our version is not super sweet so adjust the amount of sugar to your taste.
Directions
Combine 2 tbs soy sauce, 1 tbs rice wine, and meat in a bowl. Stir to coat & let marinate for at least 10 minutes.
Mix in a small bowl, vinegar, brown sugar, ketchup, water, 1 tbs cornstarch, 2 tsp soy sauce, and chili garlic sauce. Set aside.
Remove meat from marinade. Dip meat in egg wash, drain excess, then dredge in cornstarch and shake off the excess.
In a wok or deep fryer, heat oil to 360 degrees. Fry meat a few pieces at a time to not drop temperature, turning occasionally until golden brown, about 3 minutes. Remove and drain on paper towel. Repeat process for remaining meat pieces.
Sautee onions and bell peppers until onions are translucent, add sauce, cook sauce over medium-high heat, stirring, until boils and thickens then stir in pineapples and meat. Reduce heat and simmer for 5 minutes.
Place meat on a bed of rice & top with sauce.
Most Helpful
This recipe was recommended by Chef #482376. Great recipe. The only change I made was to omit the brown sugar and ketchup, and stir fry the pork in a little olive oil rather than deep fry it to make it lighter. Thanks for posting. :)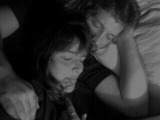 This recipe made it into book#234156! FANTASTIC!!!! This tastes exactly like the sweet and sour pork that I order at my favorite Chinese restaurant. I was surprised by how easy it was to prepare! I'm anxious to try this again using chicken. You've just got to try this recipe. It's absolutely delicious. :)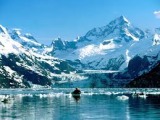 Made for My Three Chefs 2008 10 STARS ********** My whole family devoured this and said DO NOT fiddle with this recipe...its perfect! I have to say it was fun to make and so very delicious.Very similiar to General Tao. I would'nt hesitate to try out the sauce on chicken or ribs. I forgot to get pineapple chunks...but we did'nt miss them.