Peter J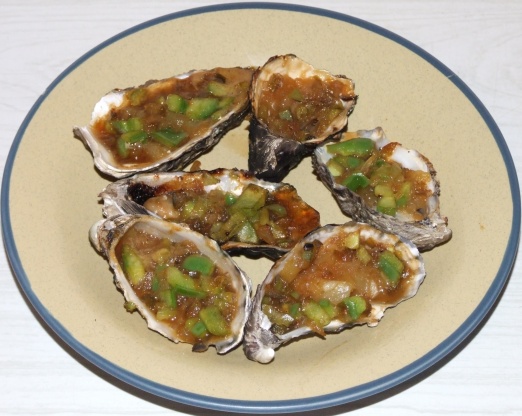 Just came up with this for something different and made a good entree while working out what to cook as the main course. Came out really well I thought, it is on the spicy side so some might like to use half the amount of jalapeno peppers.
Lightly saute onion in olive oil until starting to turn clear.
Place one tablespoon of reserved pineapple juice in small bowl.
Add cornstarch, pepper, jalapeno, onion, vinegar, sugar and soy sauce to bowl and mix well.
Place one teaspoon of crushed pineapple into each oyster shell.
Spoon even proportions of the mix over each oyster shell.
Cook over a BBQ grill or something that only provides heat to the bottom of the shells.
Cook until the liquid has been simmering several minutes, around seven minutes total cooking time.
Let them rest on grill plate with heat off for a few minutes before serving.