Sonya01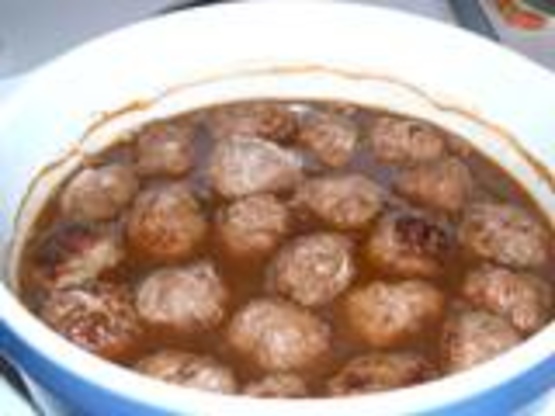 Delicious! My mom has made them ever since I can remember--passed down from my gramma. Not too sour and not to sweet, they sure hit the spot!
In a bowl mix together the beef, pepper, salt, egg, onion, and oatmeal. Once combined roll meat into about 1 inch balls and fry until brown, then set off to the side to let rest.
In a sauce pan add ingredients and keep stirring at a medium-high heat until mixture dissolves.
Once sauce is dissolved, put cooked meat balls into a baking dish and pour sweet and sour sauce on top. Cover with lid and bake in the oven at 350°F for 30 minutes.
when its all done, the sauce will have thickened nicely. Eat on a bed of rice with some sesame seeds on top, and Voila!