Sweet and Sour Dipping Sauce
Jubes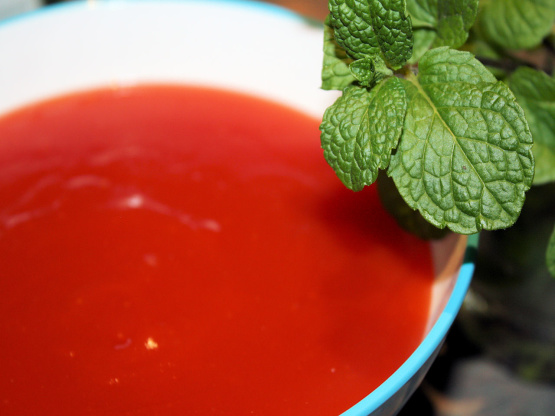 This is a great sweet and sour sauce that tastes like the kind you get from a chinese restuarant.

Sorry but imo this tasted like ketchup. I did a lot of tweaking on this recipe. More vinegar, some garlic, soy sauce and a bit of chipolte. It still doesn't taste like restaurant sauce nor does it look like it, but I can dip my egg rolls in without feeling like I have an order of fries.
Mix a little bit of the pineapple juice with the cornstarch to avoid lumps.
Combine all the ingredients in a small sauce pan and bring to a boil.
Reduce to a simmer and cook for about 5 minutes or until thick.