Sweet and Sour Dipping Sauce
Pamela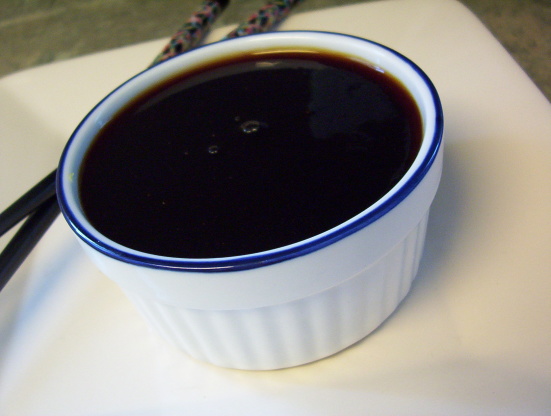 I came up with this recipe for dipping homemade egg rolls (try Easy Chicken Egg Rolls) in but we have also used it to dip chicken tenders. It is so easy to make and takes no time at all. Much cheaper then buying the bottled sweet and sour sauces and it tastes better. Try adding some finely diced green bell pepper to the sauce for a more "in depth" flavor. I prefer it without the bell pepper, but others like it. Serve it warm or cool. (Multiply the recipe and use in sweet and sour meatballs if desired)

I loved this easy recipe for dipping sauce. I improvised a little with the ingrediants and it still came out great. I used the surup from canned pineapples instead of juice, because that was what I had in the pantry. I prefer a thick dipping sauce so I added in a little more cornstarch and heated it on the stove.
Mix together brown sugar and corn starch in a small sauce pan.
Stir in rest of the ingredients.
Bring to a gentle boil, stirring constantly until slightly thickened and bubbly.