Sweet and Sour Chicken Wings
I'mPat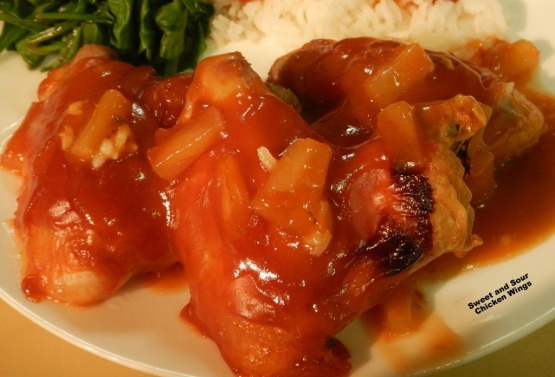 This is out of an old company cookbook...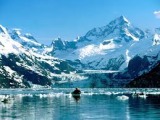 Excellent wing recipe and going into my Best of 2016 file. We loved the sweet and sour sauce. Finger licking good! Great method. I shortened the cooking time to 20 minutes; 20 minutes; 20 minutes because my wings were on the small side. Thank you!
Preheat oven to 425°.
Cover shallow baking pan with foil and spray with cooking spray.
Spread chicken wings in a single layer in pan.
Brown wings for 20-30 minutes.
Remove from oven and drain fat from pan, sprinkle with salt and pepper.
Meanwhile combine all remaining ingredients, except salt and pepper, in a sauce pan.
Cook over medium heat until thick and glossy, stirring constantly.
Cover chicken wings with half of the sauce.
Reduce heat to 350° and bake 30 minutes.
Turn wings, cover with remaining sauce, bake 30 minutes more.