SB61287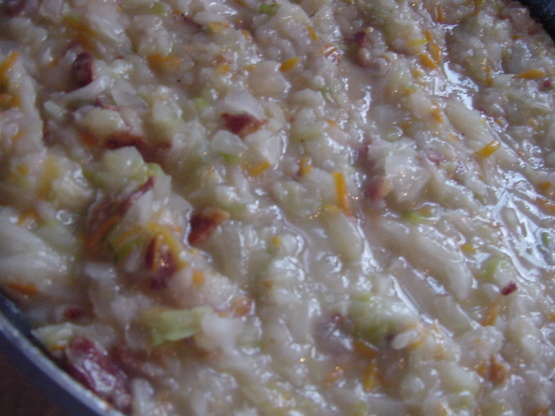 Here it is, my Mother's sweet and sour cabbage recipe! Whenever served guests will ask for the recipe. Quite simple to make, and can easily be doubled for a dish to pass, etc...
add shredded cabbage to boiling water, cover and boil about 15 minutes until crisp tender, drain.
fry bacon until crisp, crumble and reserve 1 tbsp drippings.
stir in brown sugar, water, salt pepper and onion.
cook until thick, add to cabbage and stir in bacon.