Sweet and Sour Barbecue Pork Chops
DuChick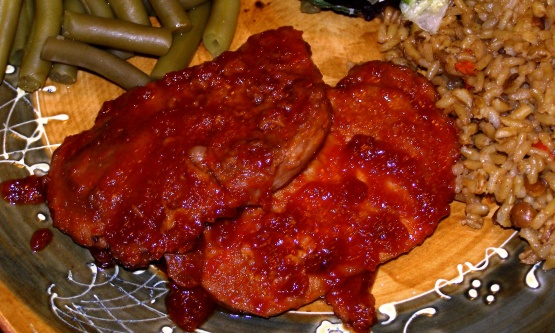 This recipe was in our Town's newspaper and was delicious. It can be made with Chicken or Ribs too.

My family and I really enjoyed this.
You can use 6 medium size chops or 8 smaller ones to make this.
Mix the first five ingredients together and pour over pork chops.
Cover and let simmer for about one hour; uncover and turn up the heat until sauce is thick.
Watch this closely because the sauce will go from very thin to thick quickly.
Turn chops about every 15 minutes.
I made the sauce and used Boneless Chicken Breast. I baked this in a 400 degree oven for 45 minutes and thicken the sauce with a little corn starch.