Sweet and Sour Balsamic Baby Onions
Parsley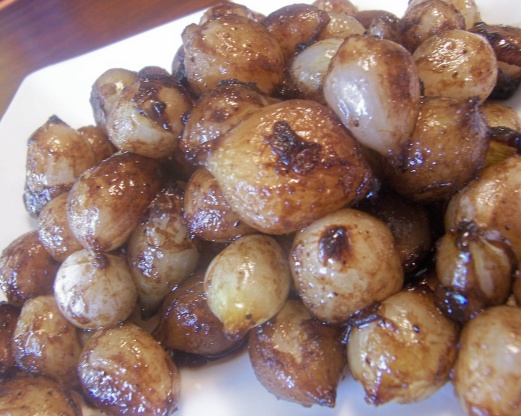 I make this with fresh small onions from my garden but this can be made also with frozen small onions, this is soooooo good! This will serve about 3-4 people, but can easily be doubled.

I used fresh onions for this. DH didn't like this recipe, but it's not really a dish I expected him to. DS LOVES pearl onions but found this recipe too vinegary for his taste. I liked them a lot & had all the leftovers to myself! lol
Cook the unpeeled onions in boiling water to cover for about 10 minutes; drain.
Plunge into ice water to stop the cooking process; drain well.
Peel the skin off of the onions.
Cook the butter with brown sugar in a saucepan or skillet until butter melts, whisking often.
Add in balsamic vinegar; mix to combine, then add in peeled onions; season with salt and pepper (if using) simmer for about 15 minutes or until thickened.
Delicious!