Sweet and Sour Baked Beans
Nimz1466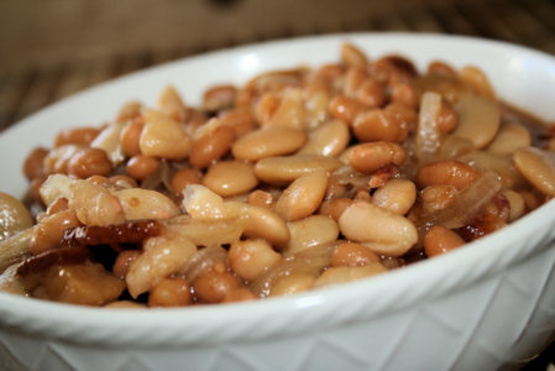 Wonderful bean dish that has a complex, sweet and sour flavor. This is great for potlucks.

Great side dish, though the dry mustard was not noticable, but still had a nice subtle savory flavor. Made recipe right down the line, and was enjoyed by all of us. Cooking time right on the dot, and was served with recipe#468808#468808. Tagged and made for PRMR Tag.
Put onion slices in skillet, add sugar, mustard, salt and vinegar. Cook covered 20 minutes.
Add cooked bacon and onion mixture to beans, which have been mixed and poured into a large casserole.
Bake at 350 degrees, 45 minute to 1 hour covered.