Sweet and Sour Baby Onions
Bobtail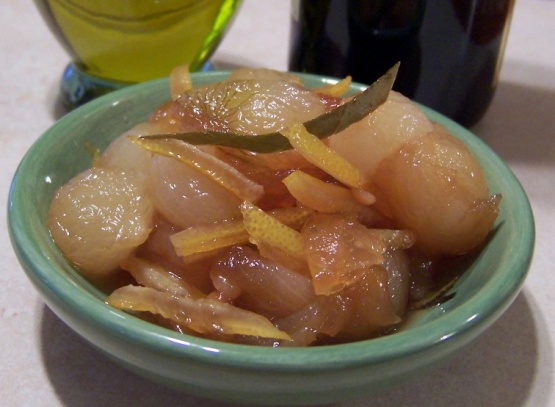 From my Cookshelf Italian cookbook and these are very good! You can add more sugar if you prefer it sweeter or more vinegar for more tang. Hope you enjoy!
Heat oil in pan.
Add onions and bay leaves, cook about 5-6 minutes over medium high heat, until browned.
Add the lemon rind, sugar and honey to the pan with the onions and bay leaves.
Cook for 2-3 minutes, stirring, until onions are lightly caramelized.
Add the red wine vinegar to the pan, cook for about 5 minutes, stirring until the onions are tender.
The liquid should almost all be gone.
Serve immediately.