KateL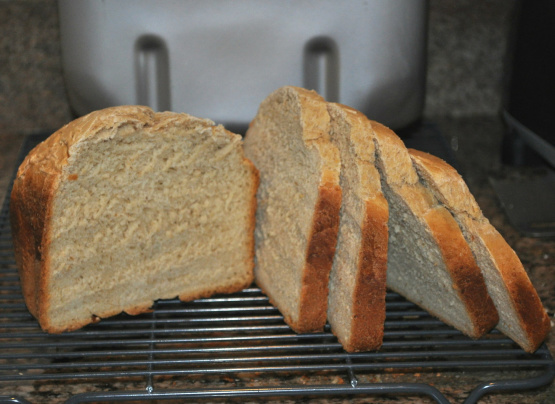 This recipe is a compilation of several recipes that I've tried and is tailored for a Cuisinart Convection Bread Maker.

Top Review by KateL
This tasted fine, although my loaf did not fill my pan. I used white whole wheat flour. This tasted like normal bread. It was soft and very slightly sweet. Used this bread for Recipe#387734. I used a Zo Home Bakery Supreme, which has a 2-lb. loaf pan size.
Ingredients should be at room temperature.
Ingredients are listed in order to put into machine.
# 4 Rapid Whole Wheat.
Loaf Size 1.5 lb.
Crust Light.
Time 2:33.
Remove Paddle Beep LED 1:30.