Sweet and Smoky Meatballs
Prep 20 mins
Cook 30 mins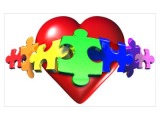 My husband loves these meatballs and the sweet/smoky sauce that goes with them. We eat them over rice or on rolls. I usually make a little extra sauce to dip the meatballs in or to pour more over when they are done cooking.
Directions
In large bowl, beat eggs.
Add the next five ingredients.
Add beef;mix well.
Shape into balls.
Place in single layers on ungreased baking pans.
Bake at 400 for 10-15 minutes or until no longer pink, turning often.
Drain.
Place meatballs into an ungreased 1 qt baking dish.
Combine the sauce ingredients and pour over meatballs.
Cover and bake at 350 for about 15-30 minutes.
Stir to cover meatballs evenly with sauce.
Most Helpful
This recipe was really easy to put together. My family all loved it. I actually had 3 extra kids that I was watching and they can be picky eaters and they loved it. I made this with Mashed Potatoes. Thank you so much for the recipe.

i cheated and used frozen meatballs but the sauce was great i liked the liquid smoke flavor. i made them for thanksgiving and everyone loved them.