Sweet and Salty Walnuts and Cashew Mix
Cook4_6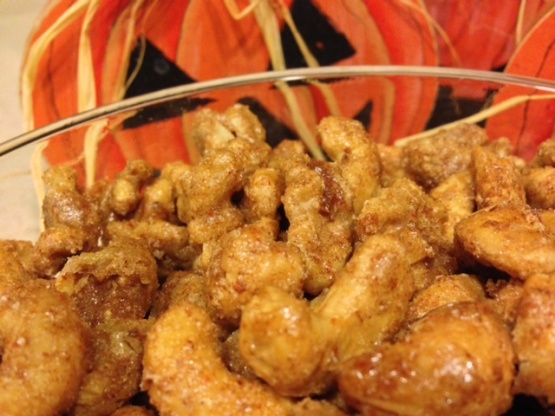 Adapted from a Food Network Recipe. You may want to double this recipe ... it's that tasty!
Preheat even to 250 degrees.
In a large bowl, beat egg white with water until foamy.
Add remaining ingredients, and mix well.
Spread the mixture on a parchment lined baking sheet.
Bake until the nuts are mostly dry, but slightly sticky about 40 minutes.
Remove from the oven, and stir. Reduce the oven to 200 degrees, and return the nuts to the oven.
Bake until crisp, about 30 more minutes.
Stir to loosen the nuts from the parchment, cool completely.