Rita1652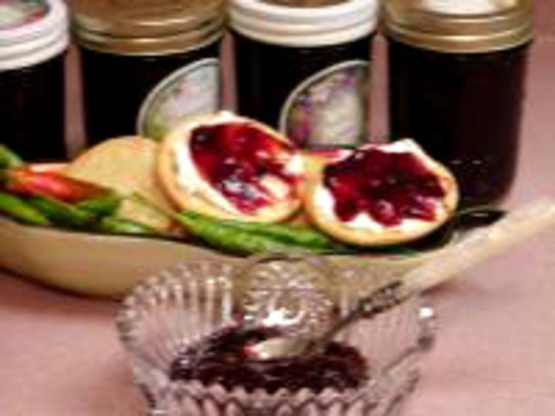 So simple it's weird and so weird it works! Yummy, fast and lots of fun! My friends said - 'This isnt a recipe - it's an adventure!' World Tour SW

I canned a ton of jars of Hot as Hell Habanero Zucchini Jelly (Recipe=95424) and served this as an appetizer. Half like the Carr's water crackers and half liked the Fritos the best. A truly simple, outstanding appetizer!
Allow cream cheese to soften at room temp or microwave for 30 seconds until it is easily spreadable.
Place chips in a single layer on a serving platter to cover the entire surface. You do not have to use them all.
Using a small spoon spread desired amount of cream cheese on each chip. Refrigerate any cream cheese not used.
Using a separate spoon add a dollop of jelly on top of cream cheese reserving any unused jelly for another purpose.
Serve immediately.
Try other types of jam or jelly but I try to use unusual varieties for maximum 'wow' factor like mint-pear, orange-onion, tarragon-tomato etc -- Excellent with Pvt Amy's #101956 White Zinfandel Jelly.
I have even used crackers instead of chips-even plain old saltines work!
Have fun and experiment!