maliso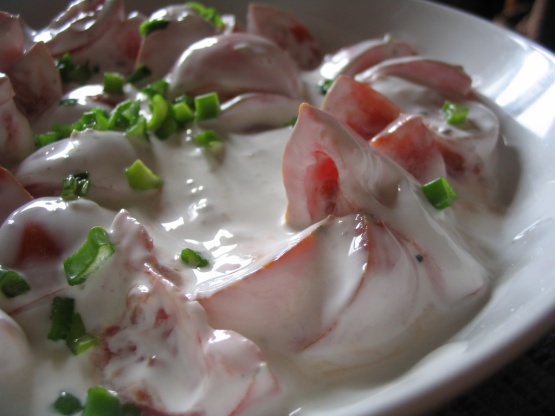 Also known as Tomatsallad. Garnish with lettuce or celery tops. Makes 4 servings.

Made this salad and brought to our weekly Sunday family dinner. It was a hit! I used half dill and half parsley.
Peel tomatoes, slice thin and arrange on a serving plate or on individual salad plates.
Sprinkle tomatoes with salt, pepper, scallions and parsley.
Mix mustard with vinegar and sugar; gradually stir in sour cream. Taste for seasoning.
Spoon dressing over tomatoes. Lift tomato slices around so the dressing penetrates all slices.
Chill a few hours before serving.