vrvrvr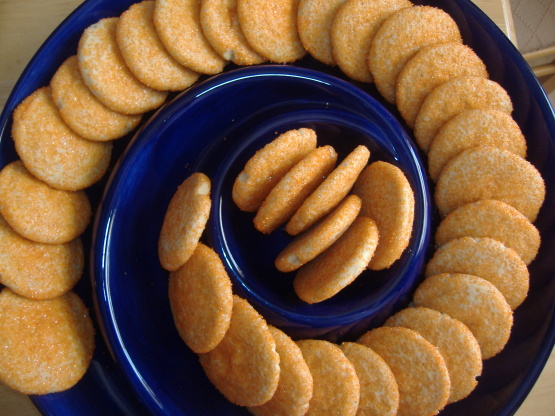 A tender, fragrant drop cookie (not rolled). I clipped this from a magazine many, many years ago when I went on a quest to find recipes from the countries of my various ancestors. I have no idea what magazine it was, or who submitted it or even if it's really Swedish!
Cream together sugars, margarine and oil.
Add eggs and vanilla.
Blend thoroughly.
Sift together flour, soda, cream of tartar, salt, and spices.
Mix flour and creamed mixtures well. Chill at least 1 hour, but overnight is better.
Pinch off bits and roll into balls the size of small walnuts.
Roll in sugar.
Place on lightly oiled cookie sheet.
Flatten with bottom of glass.
Bake at 375°F until lightly browned, 10 minutes or so.
Do not over bake.