Swedish Potato Pancakes With Pork (Raggmunk Med Flask)
lazyme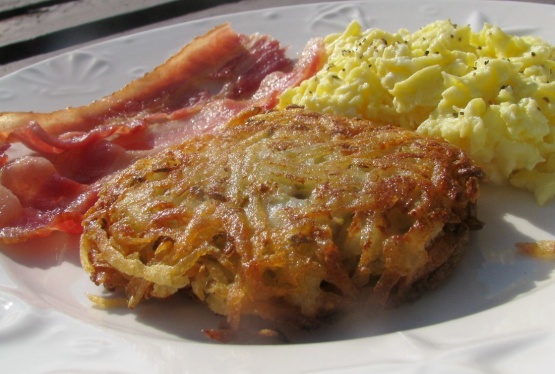 Taken from the Everything Nordic Cookbook. Lots of cultures have versions of potato pancakes and the Swedes love theirs with lingonberries!
Fry bacon in heavy skillet until crisp. Remove to warm plate. Pour off all but 1 Tbs. bacon fat.
Peel and coarsely grate potatoes, place in paper towel and squeeze out excess moisture.
Whisk together milk, egg, flour and salt; fold grated potatoes into batter.
Heat pan to medium high. Using a 1/3 cup measuring cup, transfer batter to pan. Flatten each pancake to 3" diameter. Fry a few minutes on each side until golden.
Transfer to platter in a warm oven until all are ready.
Serve with the bacon and lingonberries, if available!