KevinTex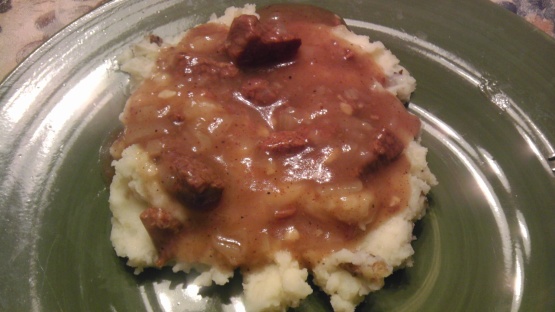 A different sort of roast. Slightly sweet with an unusual blend of spices. This was one of my son's favorite meals when he was young.
Combine nutmeg, cinnamon, ginger, salt, and pepper; rub into meat.
Heat pressure cooker, add olive oil and brown meat well on all sides.
Add onion, garlic, brown sugar dissolved in wine, water, and bay leaves.
Close.
cover securely.
Place pressure regulator on vent pipe and cook 35 minutes with pressure regulator rocking slowly.
Let pressure drop of its own accord.
Or cook at 300 degrees for about 4 hours in a Dutch oven, or cook 8 hrs on low in a crock pot.
(This is my preferred method.).